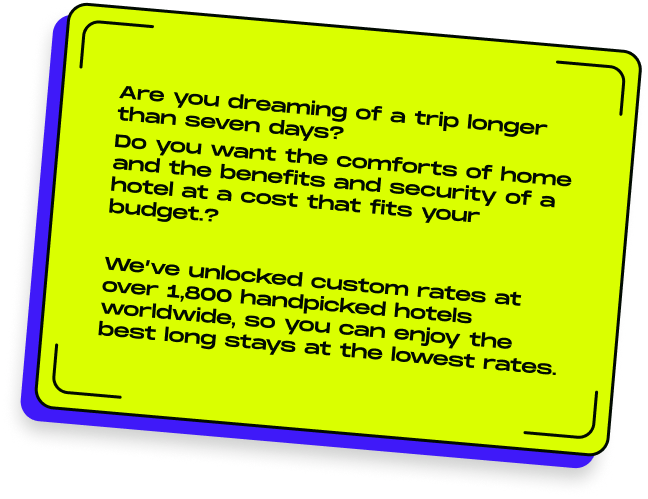 7 days +
exquisite

hotel experience
Discover the world's
best extended stay hotels
Welcome to our global booking platform, where we curate an exclusive selection of hotels that are perfectly suited for extended stays.
At Seven & Up, we understand that long stays require more than just a hotel room; you need comfort and convenience, a welcoming atmosphere with high-end amenities.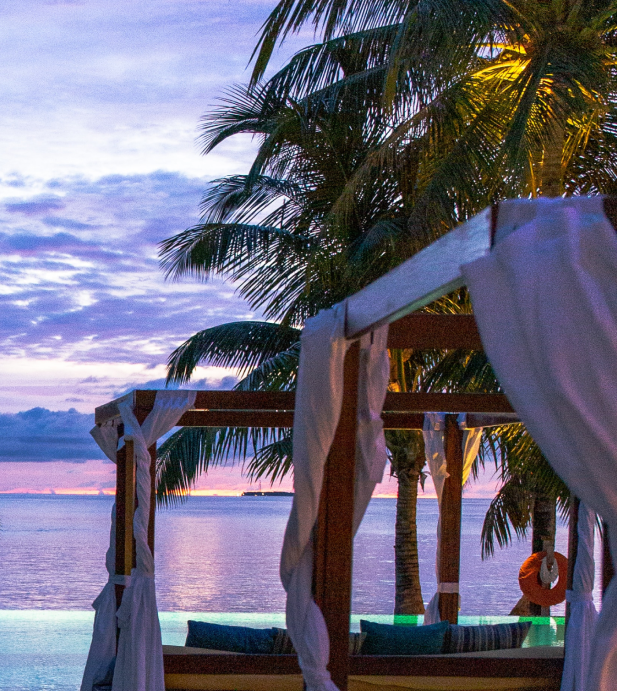 The Extender's Club
Insider Access to
Our Best Offerings
Our Extender's Club is designed especially for those who have experienced the warmth of our premium hotels. As a member of Extenders Club, you'll enjoy a host of exclusive benefits, from additional discounts on already low rates to personalized perks tailored to your preferences. Let us show our appreciation for your loyalty by making your subsequent long stays even more special.
Why Seven & Up?
Exceptional Comfort,
Unmatched Affordability
Whether you want to relax in a bustling city or in nature, with a modern, cozy, or luxurious feel, we present you with hotels that offer unbeatable amenities and services from fully equipped kitchens and spacious workstations to complimentary laundry facilities and pet-friendly options. We ensure you have everything you need to make your extended stay feel like a breeze.

Seamless
search process
A sophisticated search system with array of filters and sorting options, that simplify how you find your suitable hotel room

Lower rates for
extended stay
Access to special deals, low rates, and exciting offers that are tailored exclusively for recurring and new long-term bookings

Advanced
features
Everything to make the process of booking a hotel effortless such as: pay-at-hotel, express checkout and non-stop customer support

Best-in-class
collection
A diverse range of top-notch hotels to explore - from pocket-friendly to luxury; from countryside aesthetic to exciting city perks

Customer-first
fair terms
Friendly cancellation and refund policies in case of last minute changes with fast and friendly response from our support team
Redefining Extended Stay Hospitality
Join Our Consortium of Hotels
Seven & Up is redefining extended stay hospitality. We believe that everyone deserves a comfortable and enriching experience when they choose to stay away from home for an extended period.
We are creating a global network of hotels and accommodations that embrace the spirit of long stays, providing a welcoming space for guests to immerse themselves in the local culture and feel like part of the community. If your hotel shares this vision and is committed to delivering exceptional long-term experiences, we invite you to partner with us.